Home | Mailing List | Specifications | Care and Feeding | Modifications | Vendors | Literature

Pre-Production V8 Intake
new 5/15/03
---
Wish I had a bigger picture of it. Notice the runners. FPS has a special intake for the V8 on his shelf but this isn't it.
Paul Nimz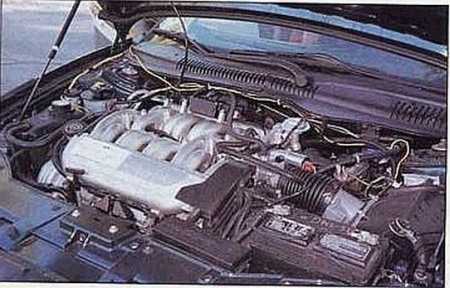 It looks turned around with a surge tank in the front and IMRC in the rear, but the center runners are also not the same. Where are the butterflies located?
This must be the fabled 300 HP intake we discuss so often....(joke)
---
Wow, Where did you get that?

That would have been SO much better than what we got, shades
of the wonderful V6 runners.

Can I get a high rez version of that for club use/files?

Don Mallinson
---
Interesting. Wonder what happened that they didn't go with that particular design. I agree with Don, it's very reminiscent of the V6 intake.
Dave Garber
---
Where in the hell did you find that at?? I saw the whole engine before but didn't think it would have fit under the hood real well. This looks very interesting. Any more info on it??

Carter Fuji
---
And the pic is labeled "pre-productionV83". Paul do you have pics 1,2,4,5......?
Paul M.
---
This came off the TCCA forum. Apparently it is from a late '95 issue of Motor Trend. WYSIWIH
LINK

Paul Nimz
---
Contact Information