Home | Mailing List | Specifications | Care and Feeding | Modifications | Vendors | Literature

Swaybar End-Links
---
Ok guys are you sick of your bar squeaking? Well the fix is elementary (geometry) Your factory end links are JUNK throw them out they are causing these problems.
You can go to Pep Boys or any other large chain and buy these: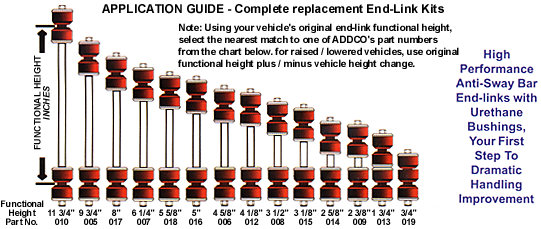 The correct one for my car (should be yours too) is 007 6 ¼" . When I was doing this I measured 5" , this was the length between the bushings (upper and lower set)
The 007's are perfect the bar sits flat and the car is flat.. Change them boys and no more squeaks.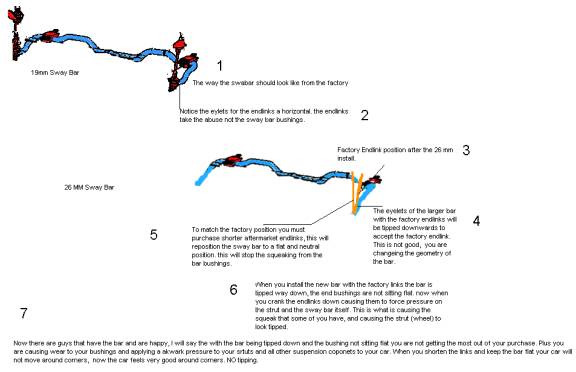 If anyone has any doubts how this handles ask Mike Holhut.
Kirk J Doucette
Commander of the White Lightning Assembly
97 White V8
Flowmasters
By-Pass Pipe
No Resonator
Carbotechs Front and Rear
26mm Swaybar
2nd Generation K&N Cone Filter
Firestone SZ50 EP's 235/45/17
SVT Cobra 17" wheels
Black outs
Coming Soon:
Lowering and Custom Alignment 03/20/01
SHODWN Vanity Plate
Yamaha R6
---
Contact Information