Home | Mailing List | Specifications | Care and Feeding | Modifications | Vendors | Literature

TSB 01-15-7 ATF Usage Chart
new 4/10/03
---
Printable View (379 KB)

Article No.
01-15-7

FLUID - TRANSMISSION FLUID USAGE CHARTS

Publication Date: JULY 26, 2001
FORD:

1980-2002 CROWN VICTORIA
1981-97 THUNDERBIRD
1981-2002 ESCORT, MUSTANG
1982-88 EXP
1984-94 TEMPO
1986-93 FESTIVA
1986-2002 TAURUS
1989-97 PROBE
1994-98 ASPIRE
1995-2000 CONTOUR
2000-2002 FOCUS
2002 THUNDERBIRD
1980-96 BRONCO
1981-97 F-250 HD, F-350
1981-2002 E SERIES, F-150
1983-2002 RANGER
1984-90 BRONCO II
1986-97 AEROSTAR
1988-97 F SUPER DUTY
1991-2002 EXPLORER
1995-2002 WINDSTAR
1997-2002 EXPEDITION
1999-2002 SUPER DUTY F SERIES
2000-2002 EXCURSION
2001-2002 ESCAPE

LINCOLN:

1980-2002 TOWN CAR
1981-2002 CONTINENTAL
1984-92 MARK VII
1993-98 MARK VIII
2000-2002 LS
1998-2002 NAVIGATOR
2002 BLACKWOOD

MERCURY:

1980-2002 GRAND MARQUIS
1981-97 COUGAR
1982-87 LN7
1984-94 TOPAZ
1986-2002 SABLE
1987-99 TRACER
1991-94 CAPRI
1995-2000 MYSTIQUE
1999-2002 COUGAR
1993-2002 VILLAGER
1997-2002 MOUNTAINEER
This TSB article is being republished in its entirety to update the Application Chart.
ISSUE:
A new automatic transmission fluid (MERCONŽ V) was introduced in 1997 for use in some Ford, Lincoln and Mercury vehicles. This new MERCONŽ V fluid is not used in all applications and is not interchangeable with others transmissions fluids that are currently used. Using the incorrect fluid may cause transmission or transaxle concerns.
ACTION:
For proper fluid application on current and past model vehicles equipped with Manual or Automatic Transmission or Transaxle refer to the Fluid Usage Chart (Figures 1, 2 and 3).
| PART NUMBER | PART NAME |
| --- | --- |
| XT-5-QM | MERCONŽ V (Quart) |
| XT-2-QDX | MERCONŽ (Quart) |
| XT-2-QSM | MERCONŽ Synthetic (Quart) |
| XT-5-DM | MERCONŽ V (55 Gallon Drum) |
| XT-2-DDX | MERCONŽ (55 Gallon Drum) |
| XT-1-QF | TYPE "F" (Quart) |
| F32Z-19C547-MA | Gear Oil SAE 75W-90 (Quart) |
| XT-M5-QS | Full Synthetic Manual Transmission FluidŽ (Quart) |
OTHER APPLICABLE ARTICLES:
NONE
SUPERSEDES:
98-8-8
WARRANTY STATUS:
INFORMATION ONLY
OASIS CODES:
501000, 502000, 503000, 503300, 504000, 505000, 505200, 507000, 510000, 590000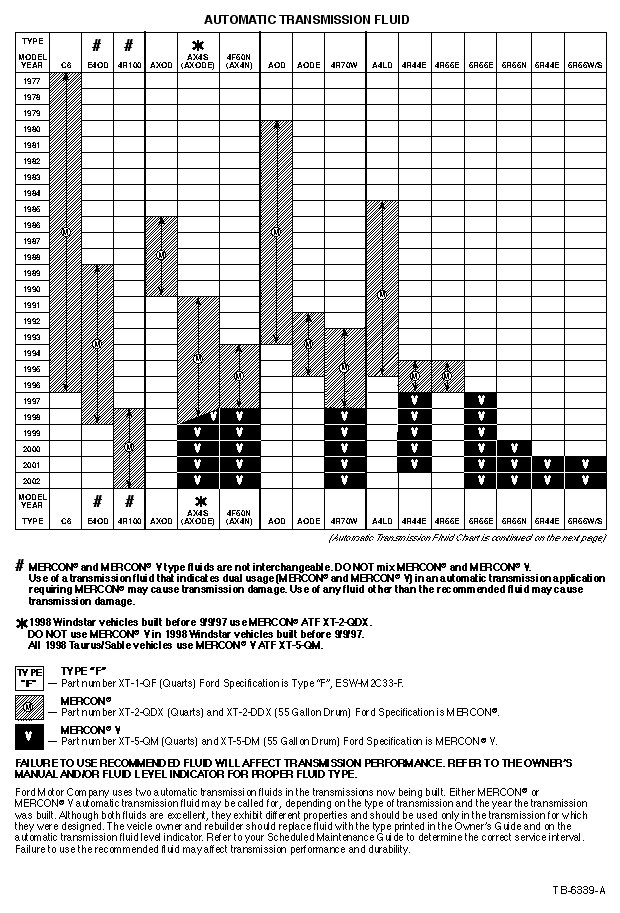 Figure 1 - Article 01-15-7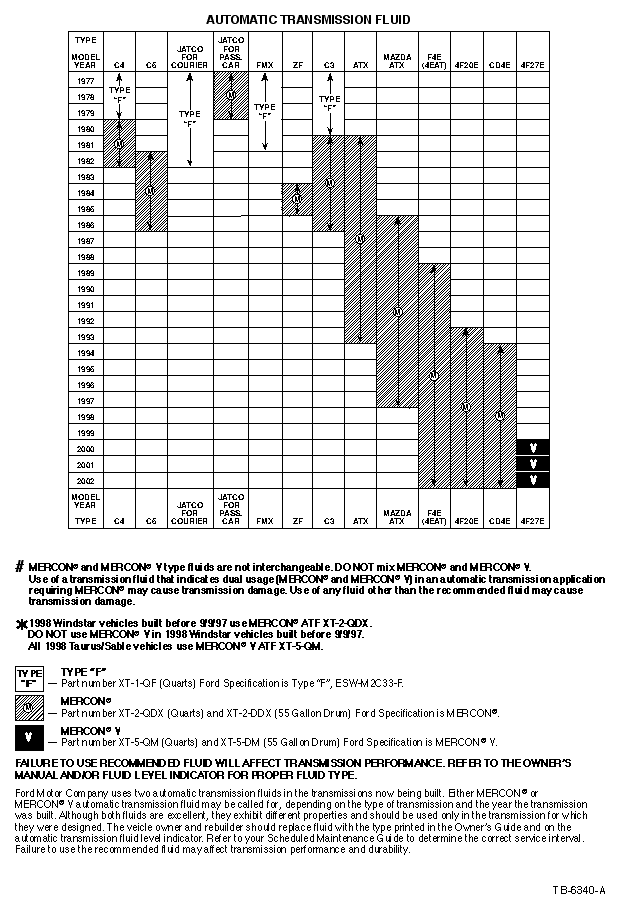 Figure 2 - Article 01-15-7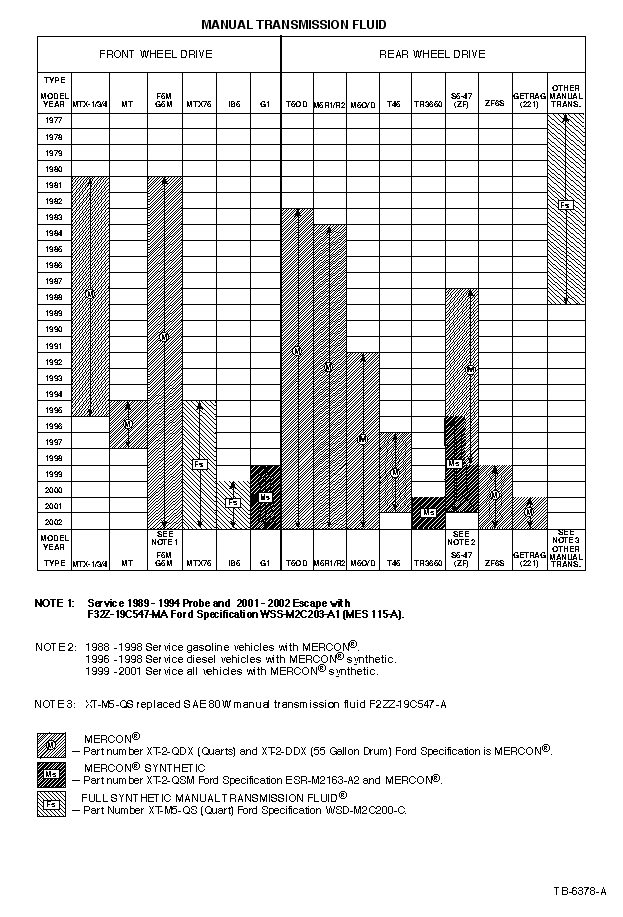 Figure 3 - Article 01-15-7
---
---
Contact Information