Home | Mailing List | Specifications | Care and Feeding | Modifications | Vendors | Literature

Dyno Results
---
One of the best ways to measure your cars performance is to have it put on a dynometer. The dynometer measures how much horsepower and torque the car is putting to the ground. There have been many problems measuring these front wheel drive ATX monsters and accuracy is not always 100%.
THIS SITE IS IMAGE INTENSIVE AND COULD TAKE A WHILE TO LOAD. IMAGES ARE STORED AT A REMOTE SITE.

Michael Holhut, 1996 SHO, Open K&N cone filter, by-passed 3rd cat, Bullet mufflers.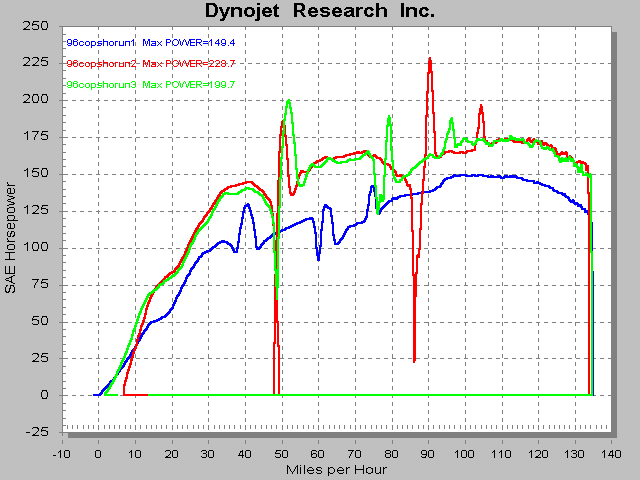 Al Primm, 97 SHO, Mark II Intake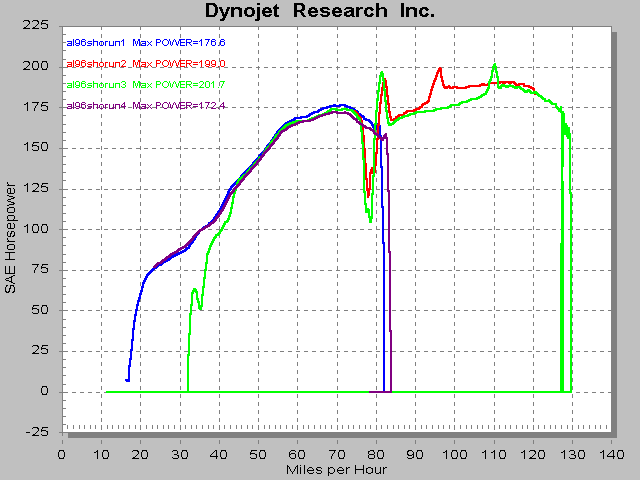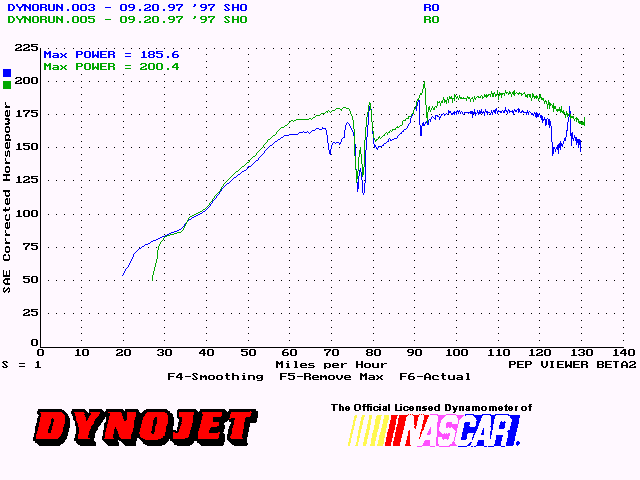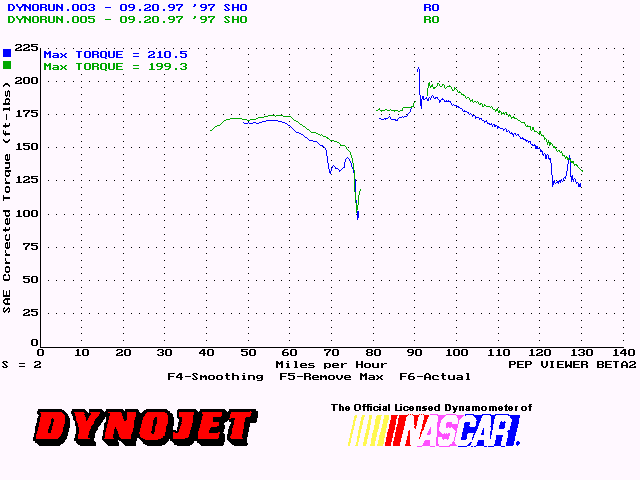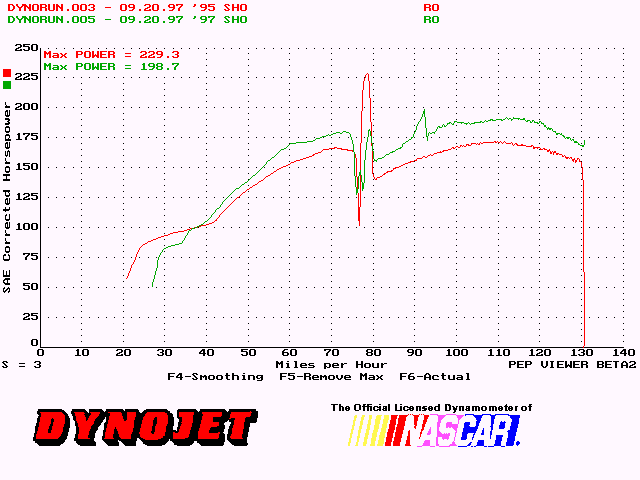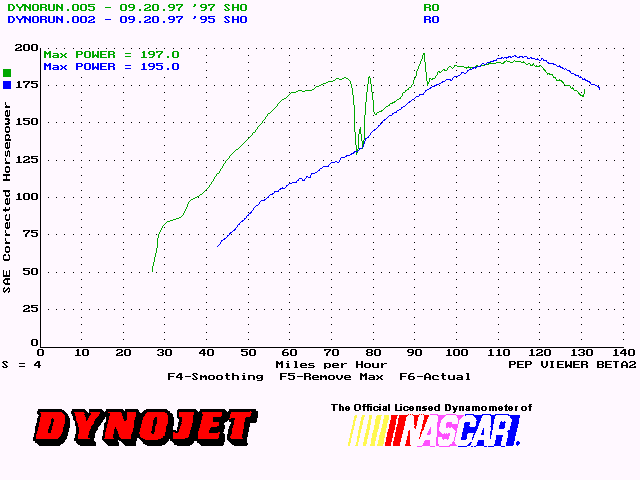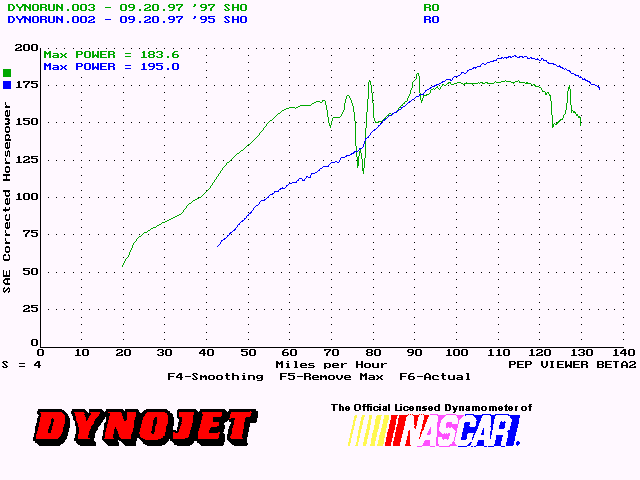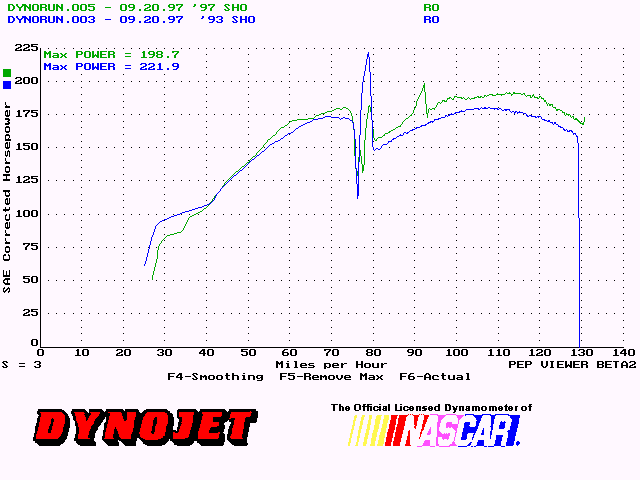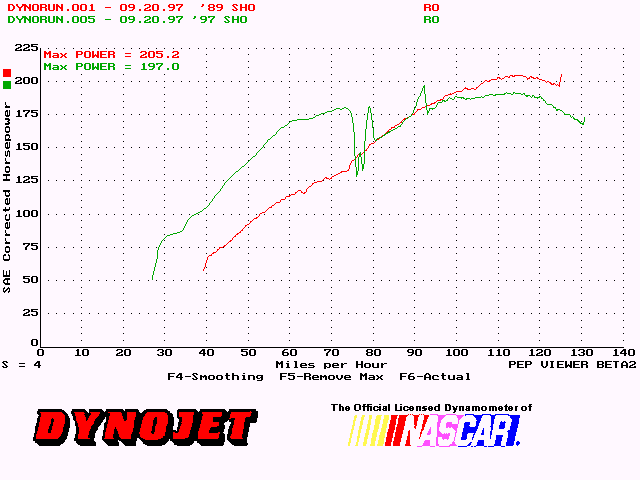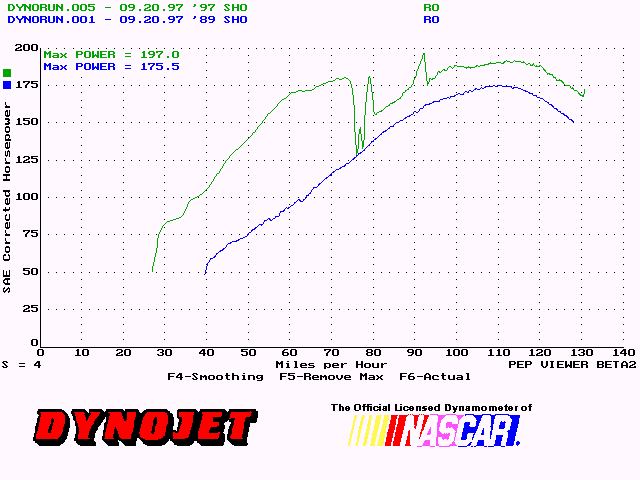 And there's always more to come . . .
---