Home | Mailing List | Specifications | Care and Feeding | Modifications | Vendors | Literature

Extra SHO Emblems
Thanks to Scott Waters and Gary Smith
---

Being that our cars our some what nondescript, some folks have added more SHO emblems to their cars to let people know that it is indeed an SHO. Using Ford parts here are the directions and some pictures for the install.

A few tips on the install of the SHO emblems:
1. Remove the tabs from the back of the emblems (dremol tool works great)
2. Leave the protective backing on at all times.
3. Use a heat gun to gradually remove the curvature from the letters.
4. Clean area with alcohol (car surface)
5. Take a 3/4" wide masking tape and run it horizontally below the molding.
6. Apply each letter separately.
7. Apply pressure and press each letter firmly for a minute to car.
8. Take your time! The adhesive works extremely well.
9. With a toothpick, dab clear molding adhesive into any tiny gaps.
10. Stand back and admire.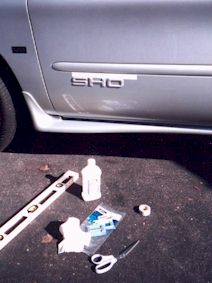 SHO emblem Part Numbers:
SILVER FROST................ ......F6DZ-17E939-CA
Black (Ebony Satin) lettering.....F6DZ-17E939-CG
Toredor Red....................... F6DZ 17E939-CE
Others coming soon!
They are priced at about $15.01 for a single set...(be sure to buy the pair!!)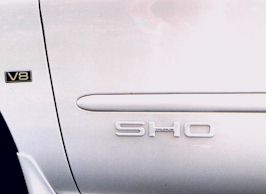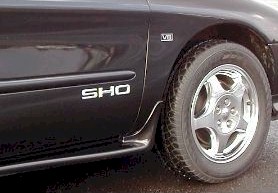 ---
Contact Information